John Lambert musician/entertainer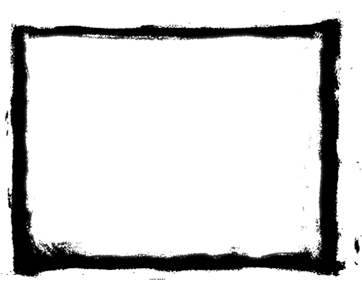 Song List
John plays 1 to 4 sets of material depending on requested time requirements.
He will perform any desired percentage mix of cover and original music including all cover songs or all original material.

JOHN LAMBERT COVER SONG LIST

THE 50s
Elvis Presley
That's Allright Mama
You're So Square (Baby I Don't Care)

THE 60s
Aint No Sunshine When She's Gone: Bill Withers
Daydream Believer: The Monkees
Don't Let Me Be Misunderstood: The Animals
Get Together: The Youngbloods
Heard It Thru The Grapevine: Marvin Gaye
I'll Never Fall In Love Again: Dionne Warwick
Israelites: Desmond Dekker
I Think We're Alone Now: Tommy James and the Shondells
Make it With You : Bread
Sittin' On The Dock of The Bay: Otis Redding
Stand By Me: Ben E. King
Stop In The Name Of Love: The Supremes
Sugar Sugar: The Archies
The Letter: The Boxtops/Joe Cocker
Up On The Roof: The Drifters
What A Wonderful World This Would Be: Sam Cooke
Your Love Keeps Lifting Me Higher: Jackie Wilson
Leonard Cohen
Bird On A Wire
Hallelujah
The Beatles..
All My Lovin'
And I Love Her
Come Together
Drive My Car
Eight Days A Week
Get Back
Hold Me Tight
I Wanna Hold Your Hand
Obla Di Obla Da
She Came in Thru The Bathroom Window
Ticket To Ride
You Won't See Me
While My Guitar Gently Weeps
Day Tripper

The Rolling Stones...
Jumpin' Jack Flash
Paint It Black
Honky Tonk Women
You Better Move On

THE 70s
Baby I Love You: Andy Kim (also The Ronettes in the 60s)
Crazy Love: Van Morrison
Delta Lady: Leon Russell(also Joe Cocker0
Easy: Lionel Ritchie
Handy Man: James Taylor (also Jimmy Jones in the 60s)
Have You Seen Her?: The Chi-Lites
Hot Child In The City: Nick Gilder
Hooked On A Feeling: BJ Thomas
I Can See Clearly Now: Jimmy Cliff
I Just Wanna Stop: Gino Vanelli
I'll Be There: Jackson 5
If Not For You: Bob Dylan
Laughter In The Rain: Neil Sedaka
Leaving On A Jet-plane: Peter, Paul & Mary
Let's Pretend: The Rasberries
Love Grows Where My Rosemary Goes-Edison Lighthouse
Maggie May: Rod Stewart
Magnet and Steel: Walter Egan
Mandy: Barry Manilow
Magic: Pilot
Na Na Hey Hey Kiss Him Goodbye: Steam
No Matter What: Badfinger
Ooh Child: The Five Stairsteps
Only Love Can Break Your Heart: Neil Young
Riders On The Storm: The Doors
She's A Lady: Tom Jones
Smiling Faces: The Undisputed Truth
So Far Away: Carol King
That's Rock and Roll: Shaun Cassidy/Eric Carmen
The Games People Play: Joe South
The Tears Of A Clown: Smokey Robinson
The Only Living Boy In New York: Simon and Garfunkel
Treat Her Like A Lady: The Cornelious Brother's (also performed by Henry Lee Summer in the 80s)
Wasted Days And Wasted Nights: Freddy Fender
When Will I Be Loved: Linda Rondstadt
Elton John...
Levon
Rocket Man
Elvis Presley...
In The Ghetto
Suspicious Minds
Paul McCartney...
Letting Go
Listen To What The Man Said
Eat At Home
Silly Love Songs
Magneto and Titanium Man

The Bee Gees...
I Started A Joke
Stayin' Alive
Words

The Temptations...
Just My Imagination
My Girl

Tony Orlando and Dawn…
Candida
Knock Three Times

THE 80s
Angel Eyes: The Jeff Healy Band
Borderline: Madonna
By The Rivers Of Babylon: The Melodians
Can't Stop Falling In Love: Cheap Trick
Dancing With Myself: Billy Idol
I Aint Even Done With The Night: John (Cougar) Mellancamp
It's All I Can Do; The Cars
It's Different For Girls: Joe Jackson
No One Is To Blame: Howard Jones
She's Out Of My Life: Michael Jackson
What's Love Got To Do With It: Tina Turner
You May Be Right: Billy Joel
Elvis Costello...
Allison
Everyday I Write The Book
Psycho
What's So Funny 'Bout Peace, Love and Understanding
The Police...
Roxanne
Bed's Too Big Without You
COUNTRY CLASSICS

Kris Kristofferson..
Me And Bobby Magee
Help Me Make It Thru The Night
Johnny Cash..
Folsom Prison Blues
Ring Of Fire
Almost Persauded: Dave Houston
Ruby: Kenny Rodger
Your Cheatin' Heart: Hank Williams
Wayfaring Stranger: Traditional
CURRENT
Need You Now: Lady Antebellum
When I Was Your Man: Bruno Mars
Somewhere Only We Know: Keane
HOLIDAY FAVORITES
Blue Christmas
Have Yourself A Merry Little Christmas
O' Holy Night
Silent Night
Wonderful Christmas Time
Winter Wonderland
JOHN LAMBERT SOLO ORIGINAL SET LIST

Eye Candy
Limbo
Tina Girl
Coffee And Cigarettes
Broken Marriage
Oh Peg
Running Around And Crazy Crazy
Johnny Ricco
Nobodies In Disguise
Loving Three Girls
Blondes Have More Fun
Dear John
Tell Me
Give Me Some Love Tonight
Run Dianna
A Living Heart
Bring The Fire
What's The Matter With You
Nobody Loves The Way You Do
Somebody Like Me
Jennifer
Tears Of Fear
Ooh Joanna
Coming Home
She's Got Eyes
Angry Young Wimps
Dickie Boy
This Dream
She's My Girlfriend
Sexual Animal
Hebrew Girl
Ship To Shore
Compromises
Love You Lisa